Taliesin Jaffe (born on 19th January 1977) is a famous American voice actor, Screenwriter, Actor, and ADR director who is famous for his voice acting. He has done voice acting for more than thirty anime and has lent his voice in more than twenty-five Video games. He has also portrayed roles in more than twelve live-action films. He is best known for his roles as Percival "Percy" Fredrickstein von Musel Klossowski de Rolo III (campaign 1), Mollymauk Tealeaf (campaign 2), Caduceus Clay (campaign 2) in the popular television show called 'Critical Role'.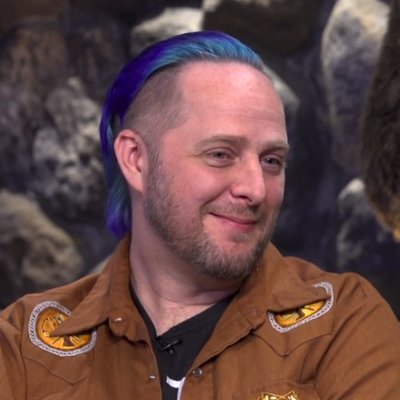 Taliesin Jaffe Biography
| | |
| --- | --- |
| Name | Taliesin Jaffe |
| Nickname | Talis Axelrod, T. Axelrod, Taliesin Axelrod, Cthulhu |
| Profession | Actor, Screenwriter, voice actor, ADR Director |
| Debut | Film: Mr. Mom (1983) |
| Height | 5'3" or 1.65 m or 165 cm |
| Weight | 72 Kg or 158 lbs |
| Body Measurements | Chest:40 inchesBiceps:13 inchesWaist:30 inches |
| Date of Birth | 19th January, 1977 (43 years old in 2020) |
| Zodiac | Capricorn |
| Birthplace | Los Angeles, California, United States of America |
| Hometown | Los Angeles, California, United States of America |
| Residence | Los Angeles, California, United States of America |
| Religion | Christianity |
| Nationality | American |
| School | Not known |
| College/University | Not known |
| Educational Qualifications | Not known |
| Father | Robert Jaffe |
| Mother | Nina Axelrod |
| Brother | Alex Jaffe |
| Eye colour | Dark brown |
| Hair colour | Light brown |
| Maternal Grandmother | Name not known |
| Maternal Grandfather | George Axelrod |
| Affairs | Erika Ishii (rumour) |
| Marital status | Unmarried |
| Net Worth | $1 million (approx.) |
| Hobbies | Golf, jogging |
Early life and Background
Taliesin Jaffe was born and raised in Los Angeles, California, the United States of America in a Christian family to father, Robert Jaffe and mother, Nina Axelrod. He holds an American nationality and belongs to white ethnicity. He follows Christianity. His father is an actor and producer, and his mother is a casting director and actress. His grandfather, George Axelrod was a screenwriter and producer, he was nominated for academy awards. Taliesin has a brother named Alex Jaffe. There is not much information about his school and college available but it is speculated that he has done his schooling from a high school in Los Angeles, California. Jaffe started acting when he was a child. His first film was comedy-drama 'Mr. Mom' in 1983 where he portrayed the role of Kenny Butler.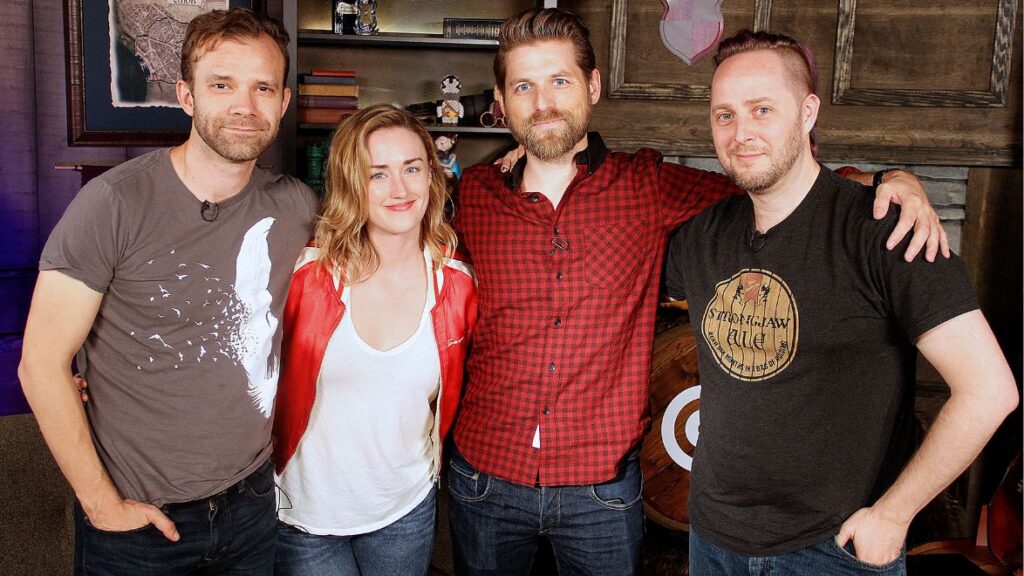 Personal life
There's not been any official news about Taliesin's love relationships. It is speculated that he is currently single and focused on his career. In 2017, he announced that he is bisexual and after that, he was rumoured to be in a relationship with voice actress Erika Ishii, but there was no official confirmation from his side.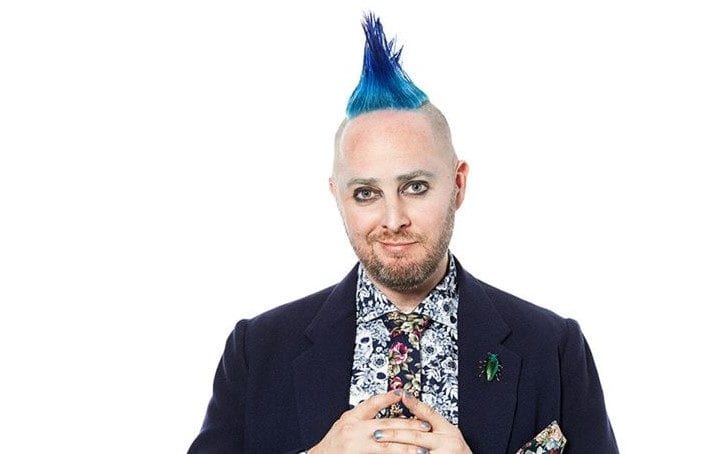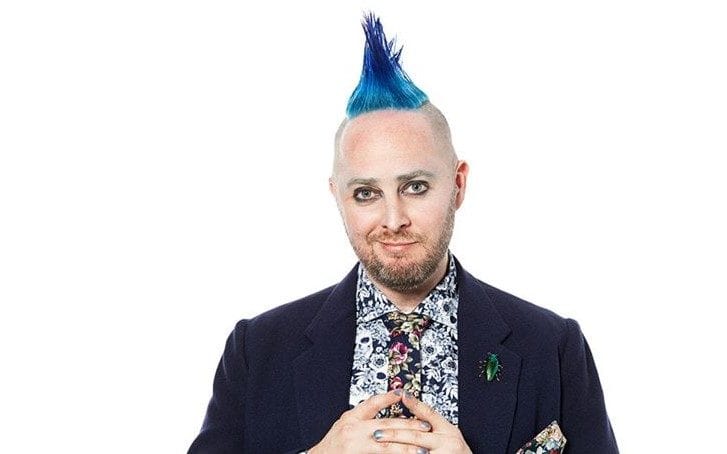 Personal favourites
| | |
| --- | --- |
| Actor | Tom Cruise |
| Director | Steven Spielberg |
| Cuisine | Italian |
| Colour | Purple |
| Destination | New York |
Career
Taliesin Jaffe career started at a very young age. He made a debut in the film industry with the comedy-drama 'Mr. Mom' in 1983. He played the role of Kenny Butler in that movie. The movie collected $64 million at the box office. In 1984, he made his TV debut with the movie The Facts of Life as Danny Slater. He started getting attention through his performance and landed roles in big movies like St. Elsewhere, Hail to the Chief, Explorers, Amazing Stories, Child's Cry, Convicted: A Mother's Story, etc. in the 1980s.
He started voice acting in 1991, his first voice work was for the anime show 3×3 Eye as Frog Demon. From then till now he has lent his voice for over thirty anime including Black Cat, Fairy Tail, One Piece, Garo series, Hellsing, Hellsing Ultimate, Dragon Ball Z: Battle of Gods, Fullmetal Alchemist Gun Sword Space Dandy, etc. Jaffe has also lent his voice for many video games including Final Fantasy, Street Fighter, Injustice 2, Spiderman, Hearthstone, Lego Star Wars, Fallout 4, GTA V, Mortal Kombat, World of Warcraft, etc. His role in the television show Critical Role is famous amongst the fans. Critical Role is a television show where a group of professional voice over artists get together and play Dungeons & Dragons. He has been a regular in this show and he currently appears in this show as well.
Anime (Voice)
3×3 Eyes in 1991 as Fei-Oh, Frog Demon
Beck from 2004 to 2005 as Keith, Steve
Black Cat from 2005 to 2006 as Preta Ghoul
Burn-Up Excess in 1977 as Tabuchi, Car Salesman
Aquarion in 2012 EVOL as Kagura
Black Butler: Book of Murder in 2014 as Arthur
DearS in 2004 as Takeya Ikuhara
Di Gi Charat in 1999 as Takeshi
Dragon Ball Z: Battle of Gods in 2014 as Sushi Chef
Fairy Tail in 2015 as Skiadrum
Fairy Tail the Movie: Phoenix Priestess in 2012 as Dyst
Fullmetal Alchemist in 2004
Garo: The Animation in 2004 Michael
Garo: Crimson Moon in 2004 as Ashiya Douman
Garo: Vanishing Line in 2004 as Sword
Girls Bravo in 2005 as Fake Poyon
Gun Sword in 2005 as Wild Bunch D, Buchi
Hellsing in 2001 as Hellsing Member, Assistant, Leif, Jack
Hellsing Ultimate from 2006 to 2009 as Wild Geese
Hetalia: The World Twinkle from 2015 to 2016 as Britain
I's in 2002 as Jun Koshinae
I My Me! Strawberry Eggs in 2002 as Mori Koji
Ikki Tousen in 2003 as Kannei Kouha, Shizen Ousou
Kamichu! In 2006 as Kenkichi Hitotsubashi, Akikan Korogashi
Kurokami in 2006 as Yakumo
Melody of Oblivion Kuron in 2004 as Young Tsunagi, Wakadan
Mobile Suit Gundam Unicorn from 2011 to 2014 as Aaron Terzieff
Monster in 2004 as Adolf Junkers
NieA_7 in 2000 as Wakaba the Cat, Man Eating Flower, Supermarket Clerk, Records Worker
One Piece in 2009 as Basil Hawkins
One Piece: Stampede in 2019 as Basil Hawkins
Paranoia Agent in 2004 as Shinsuke Hatomura
R.O.D the TV in 2003 as Ryuji Kitayama
Rumic Theater in 2003 as Takanezawa
Space Dandy Season 2 in 2014 as Prosecutor
Speed Grapher in 2005 as Jouji 'Joe' Kitazawa
Texhnolyze in 2003 as Inui
Tsubasa: Reservoir Chronicle in 2003 as Shougo Asagi
Film
Mr. Mom in 1983 as Kenny Butler
2010 in 1984 as Christopher Floyd
St. Elsewhere in 1984 as Jimmy Hassett
Hail to the Chief in 1985 as Willy Mansfield
Explorers in 1985 as Ludwig Müller
Amazing Stories in 1986 as Mark, Scott
Child's Cry in 1986 as Townsend (TV movie)
Convicted: A Mother's Story in 1987 as Grant (TV movie)
House of Demons in 2018 as Dave
Video Games (Voice)
Valkyrie Profile 2: Silmeria in 2006 as Rufus, Gyne
Mortal Kombat vs. DC Universe in 2008 as The Flash, Security Guard
World of Warcraft: Wrath of the Lich King in 2008 as High lord Darion Mograine, Devourer of Souls
Final Fantasy IV in 2009 as Edge
Street Fighter IV in 2009 as Blanka, Adon
Zero Escape: The Nonary Games in 2009 as Snake
World of Warcraft: Cataclysm in 2010 as Admiral Ripsnarl
Street Fighter X Tekken in 2012 as Blanka
Final Fantasy XIV: A Realm Reborn from 2013 to 2015 as Thancred
Grand Theft Auto V in 2013 as The Local Population
Fallout 4 in 2015 as Male Robot
Lego Jurassic World in 2015
Pillars of Eternity: The White March in 2015
Xenoblade Chronicles X in 2015
Final Fantasy XV in 2016
Lego Star Wars: The Force Awakens in 2016
Street Fighter V: Arcade Edition in 2016 Blanka
World of Warcraft: Legion in 2016 as High lord Darion Mograine
The Elder Scrolls Online: Morrowind in 2017
Fire Emblem Heroes in 2017 as Bruno, Cain, Navarre
Hearthstone in 2017 as Highlord Darion Mograine
Injustice 2 in 2017 as The Flash
Lego DC Super-Villains in 2018 as Simon Baz
Pillars of Eternity II: Deadfire in 2018 as Eothas
Red Dead Redemption 2 in 2018 as The Local Pedestrian Population
Spider-Man in 2018
Television
The Facts of Life in 1984 as Danny Slater
She's the Sheriff from 1987 to 1989 as Kenny Granger
Critical Role from 2015 to present as Percival "Percy" Fredrickstein von Musel Klossowski de Rolo III (campaign 1), Mollymauk Tealeaf (campaign 2), Caduceus Clay (campaign 2)
Lesser known Facts
Jaffe has a big social media presence; he has thousands of fans and followers in his Twitter and Instagram. He also has a YouTube channel.
He has great sense of humor; he cracks jokes to keep the mood of the people around him light while working
He is one the best voice actors in the industry.
He is always trying to improve and become better at what he does.
Jaffe likes to spend his loved ones whenever he is free.