Nicholas Kroll or Nick Kroll (born 5th June 1978) is an American stand-up comedian, writer, producer and actor. He is best known for co-creating and starring in the animated Netflix show Big Mouth. Other shows he has done include Kroll Show, The League, Human Giant, etc. Nick plays a variety of comic characters while performing on stage as a stand-up comedian. He made his debut in the film industry with the movie The Negotiating Table in 2008. Kroll was honoured with the Breakout Star of the Year in 2013.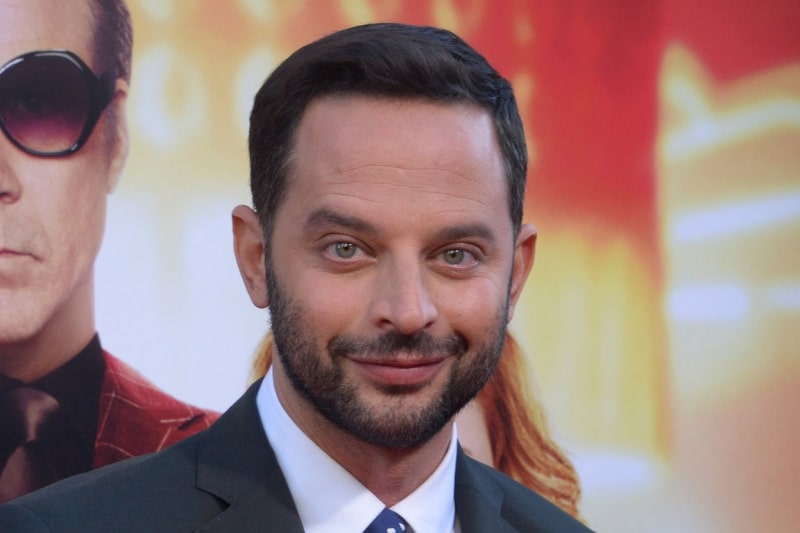 Nick Kroll Biography
| | |
| --- | --- |
| Name | Nicholas Kroll |
| Nickname | Nick |
| Profession | Actor, Comedian |
| Debut | Film- The Negotiating Table (2008)Television- Late Night with Conan O'Brien (2006) |
| Height | 5'9" or 175 cm or 1.75 m |
| Weight | 72kg or 159 lbs |
| Body Measurements | Chest- 36 inches Waist- 32 inches Biceps- 14 inches |
| Tattoo | No |
| Date of Birth | 5th June, 1978 (42 years old in 2020) |
| Zodiac | Gemini |
| Birthplace | Rye, New York, United States |
| Hometown | Rye, New York, United States |
| Residence | Los Angeles, United States |
| Religion | Jewism |
| Nationality | American |
| School | Solomon Schechter SchoolRye Country Day SchoolThe Mountain School |
| College/University | Georgetown University |
| Educational Qualifications | Graduation in history |
| Father | Jules Kroll |
| Mother | Lynn Kroll |
| Brother | Jeremy Kroll |
| Sister | Dana Kroll, Vanessa Kroll |
| Eye colour | Brown |
| Hair colour | Medium Brown |
| Marital status | Unmarried |
| Net Worth | $5 million (approx.) |
| Hobbies | Reading, Travelling, Hiking |
Early life and Background
Nicholas J. Kroll was born and brought up in town on Rye, New York, USA. His parents, Lynn and Jules B. Kroll are the founders of 'Kroll Inc.' which is a consulting firm and a billion-dollar company. Nick was raised in a traditional Conservative Jewish household. He has two older sisters and an older brother. He attended Rye Country Day School and also got his early education from Solomon Schechter School of Westchester and The Mountain School in Vershire, Vermont as well. He develops an interest in hiking in school. Nick graduated as a history major and a Spanish minor from Georgetown University in 2001. He developed a fondness for media studies soon after.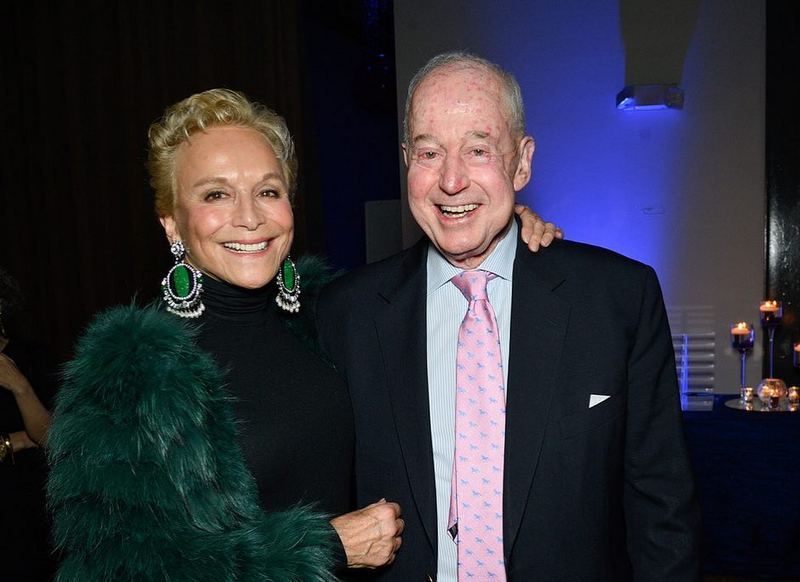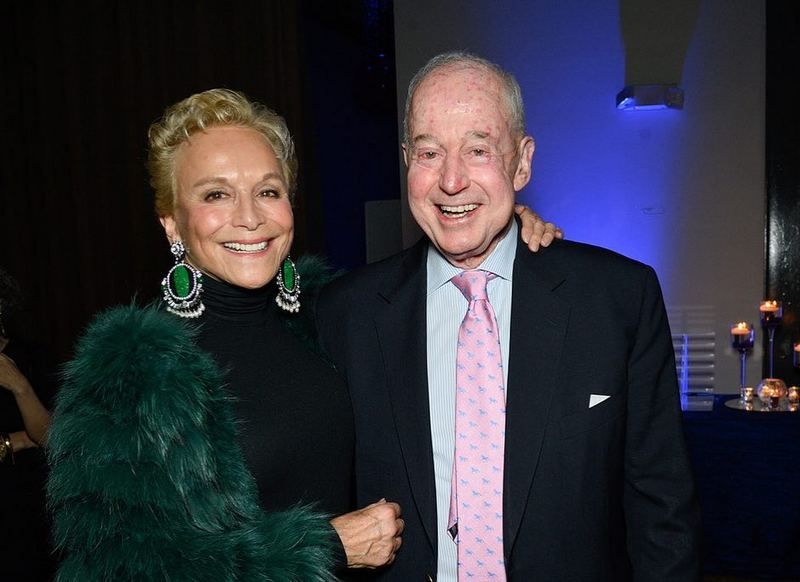 Personal life
Kroll started dating actress and comedian Amy Poehler, who is also the ex-wife of actor Will Arnett, in May 2013. He was mentioned in her memoir, 'Yes, please' in 2014. They dated for 2 years and ended their relationship in 2015. They did not mention their reason for separation. Kroll is now dating landscape artist Lily Kwong. Their relationship began in late 2018. They moved in together when the coronavirus pandemic hit in 2020.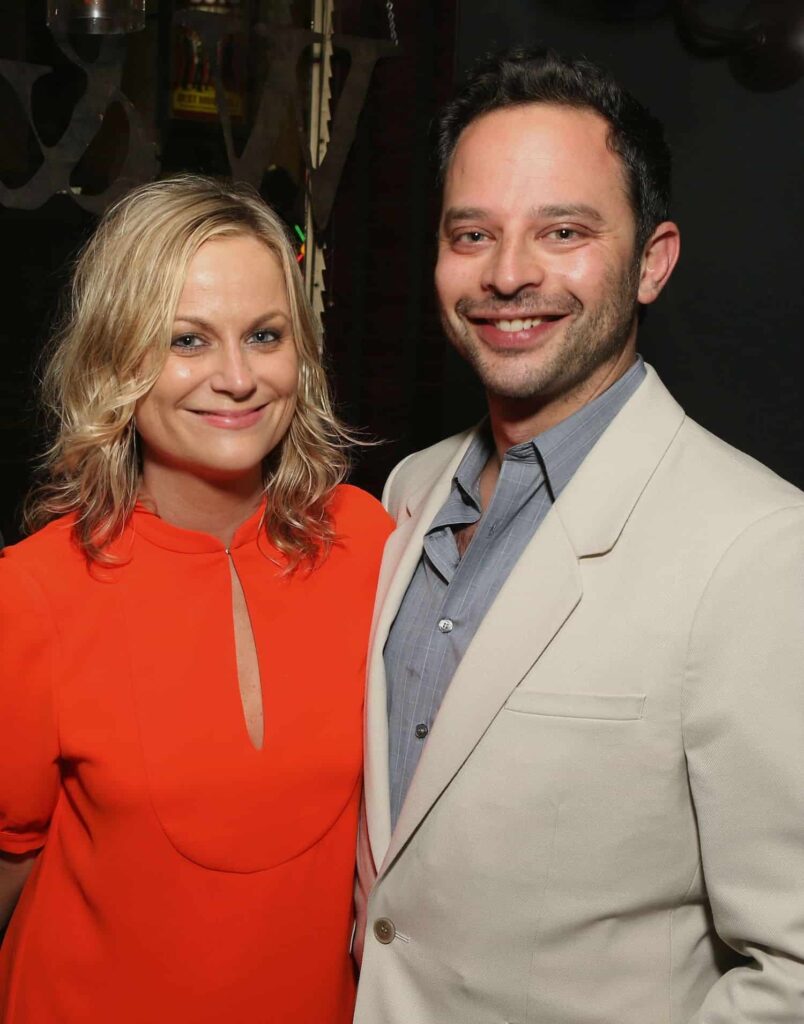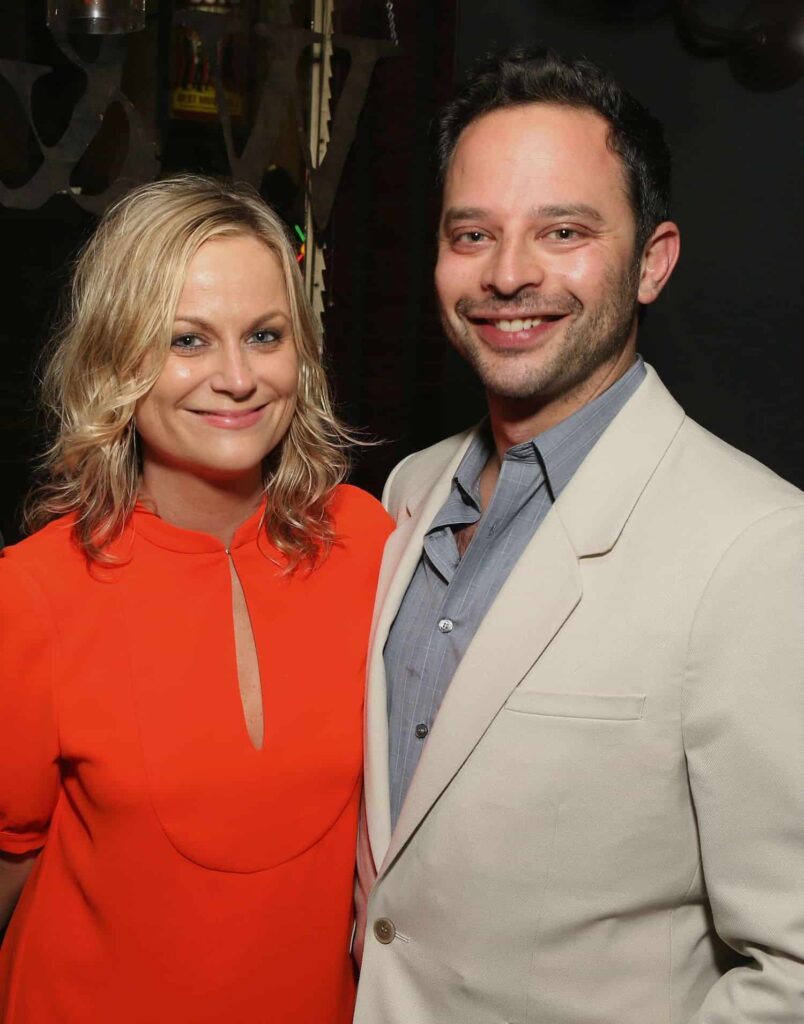 Personal favourites
| | |
| --- | --- |
| Actor | Chris Hemsworth |
| Movie | Avatar |
| Director | Steven Spielberg |
| Cuisine | Italian |
| Colour | Lemon Meringue |
| Destination | Harare and Amalfi Coast |
Career
Nick Kroll started his career as a stand-up comedian in 2004. He started touring the United States as a comedian and also did several radio programs and comedy podcasts. He published his first book 'Bar Mitzvah Disco' in 2005 much before he started acting. It booked its place in the bestsellers list. He made his debut in 2006 with the TV show "Late Night with Conan O'Brien'. He did screenwriting as well and debuted with the MTV show "Human Giant' in 2007. He is famous for his role as "Fabrice Fabrice' which has also earned him several accolades.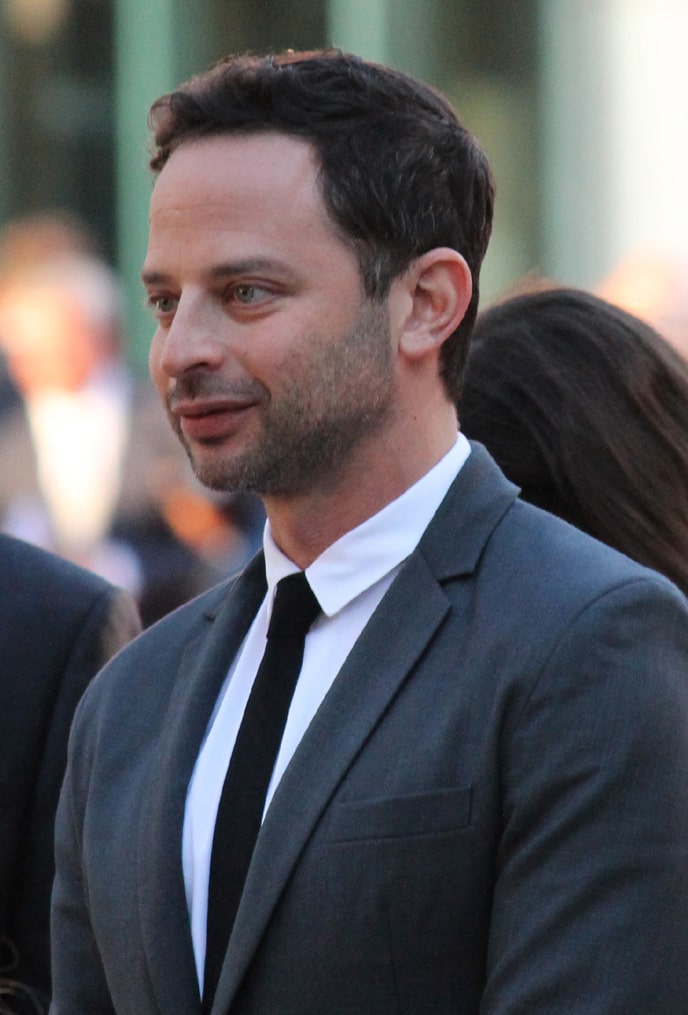 His character in the show 'Caveman' was loved by audience and that's when he caught the eye of many producers who wanted to work with him. He entertained the audience with yet another hit show, 'The League' which earned him a lot of praise. He wrote the script for the movie 'I Love You, Man' starring Jason Segel and Paul Rudd and also starred in it. Nick has also voiced for many characters in famous shows like 'Lem' in 'The Simpsons', 'Stu' in 'The Life & Times of Tim'. He co-created, wrote and starred in an animated TV show in 2017 called 'Big Mouth'.
Movies
The Negotiating Table in 2008 as WGA employee
Adventures of Power in 2008 as Versatio Bakir
I Love You, Man in 2009 as Larry
Date Night in 2010 as The Maître D
Get Him to the Greek in 2010 as Kevin McLean
Dinner for Schmucks in 2010 as Josh
Little Fockers in 2010 as Young Doctor
A Good Old-Fashioned Orgy in 2011 as Adam Richman
Adult Beginners Jake Wenton in 2014 as Also writer
Vacation in 2015 as Colorado Cop
Knight of Cups in 2015 as Nick
Joshy in 2016 as Eric
My Blind Brother in 2016 as Bill
Sausage Party in 2016 as Douche (voice)
Loving in 2016 as Bernie Cohen
Sing in 2016 as Gunter (voice)
Captain Underpants: The First Epic Movie in 2017 Professor Poopypants (voice)
The House in 2017 as Bob Schaeffer
Uncle Drew in 2018 as Mookie
Operation Finale in 2018 as Rafi Eitan
Olympic Dreams in 2019 as Ezra
The Secret Life of Pets 2 in 2019 as Sergei (voice)
The Addams Family in 2019 as Uncle Fester (voice)
Have a Good Trip: Adventures in Psychedelics in 2020 as himself
Sing 2 in 2021 as Gunter (voice)
Television
Late Night with Conan O'Brien in 2006
Cheap Seats without Ron Parker in 2006 as Todd Lazarov
Samurai Love God in 2006 as voice actor
Human Giant in 2007 as Fabrice Fabrice, Various, Brolin DiBiasi
Cavemen from 2007 to 2008 as Nick Hedge
Best Week Ever in 2008 as Himself
Worst Week from 2008 to 2009 as Adam
Children's Hospital from 2008 to 2011 as Nicky, Dr. Geza
The Life & Times of Tim from 2008 to 2012 as Stu (voice)
Reno 911! In 2009 as El Chupacabra
Mayne Street in 2009 as Paparazzo
Sit Down, Shut Up in 2009 as Andrew LeGustambos (voice)
WordGirl from 2009 to 2010 as Reuben Grinder (voice)
The League from 2009 to 2015 Rodney Ruxin
Nick Swardson's Pretend Time in 2010 as Headmaster
John Oliver's New York Stand-Up Show in 2010 as Himself
Community in 2011 as Juergen
Portlandia in 2011 as Daniel Prison
American Dad! From 2011 to 2012 as Dry Cleaner, Student, Andy Dick (voice)
Parks and Recreation from 2011 to 2015 as The Douche
Comedy Bang! Bang! From 2012 to 2016
Kroll Show from 2013 to 2015 as Various characters
New Girl in 2013 as Jamie
Burning Love in 2013 as Khris
The Greatest Event in Television History in 2013 as Jeremy Bay
The Soup in 2013 as Himself
Comedy Central Roast of James Franco
Family Guy in 2013 as Ricky (voice)
Brody Stevens: Enjoy It! In 2013 as Himself
The Jeselnik Offensive in 2013 as Himself
Drunk History in 2014 as Ronald Reagan
Mulaney in 2014 as Jesse Tyler Munoz
Brooklyn Nine-Nine in 2015 as Agent Kendrick
Unbreakable Kimmy Schmidt in 2015 as Christopher "Tristafé" Micelli
The Grace Helbig Show in 2015 as Himself
The Simpsons Lem (voice)
Superman's ion in 2015 as Cleb (voice)
Animals. In 2016 as Jerry (voice)
Bajillion Dollar Propertie$ in 2016 as Graham Simon
Mr. Neighbor's House in 2016 as Photo Joe (voice)
32nd Independent Spirit Awards in 2017 as Himself (host)
Bob's Burgers in 2017 as Mr. Desanto / Customer (voice)
The Oh, Hello Show in 2017 as Gil Faizon
I'm Sorry in 2017 as Lon
Big Mouth from 2017 to present as Nick Birch / Maury the Hormone Monster / Coach Steve / various voices
At Home with Amy Sedaris in 2017 as Randy Fingerling
33rd Independent Spirit Awards in 2018 as Himself (host)
Explained in 2018 as Narrator
Portlandia in 2018 as Gil Faizon
What We Do in the Shadows from 2019 to 2020 as Simon the Devious
Crank Yankers from 2019 to 2020 as Himself (voice)
Curb Your Enthusiasm in 2020 as Restaurant Manager
High Maintenance in 2020 as Nick
Home Movie: The Princess Bride in 2020 as Vizzini / Inigo Montoya / Fezzik
Lesser known Facts
Nick performed in the Funniest Act on Campus show while at Georgetown.
He Co-authored Bar Mitzvah Disco which was a critically acclaimed book providing a collection of essays, photos and embarrassing anecdotes on the Jewish rite of passage.
He worked for Comedy Central's Chappelle's Show as a contributing writer.
He performed at the improv breeding ground The Upright Citizens Brigade Theater. He also studied there.
He portrayed tennis player Andy Roddick's mojo in an American Express commercial.
Nick is mentioned several times in Amy Poehler's memoir 'Yes, Please'.