Lauren Cherie Southern (born 16th June 1995) is a Canadian YouTuber, politician, and a political activist. She is often described by the public as alt-right and a white nationalist. She ran as a candidate for the Libertarian Party in the Canadian Federal Election in 2015. Lauren worked for The Rebel Media till March of 2017. She did a lot of independent work before announcing her retirement from political activism on 2nd June 2019. She returned to YouTube on 19th June 2020 and has over 500 thousand subscribers on the platform.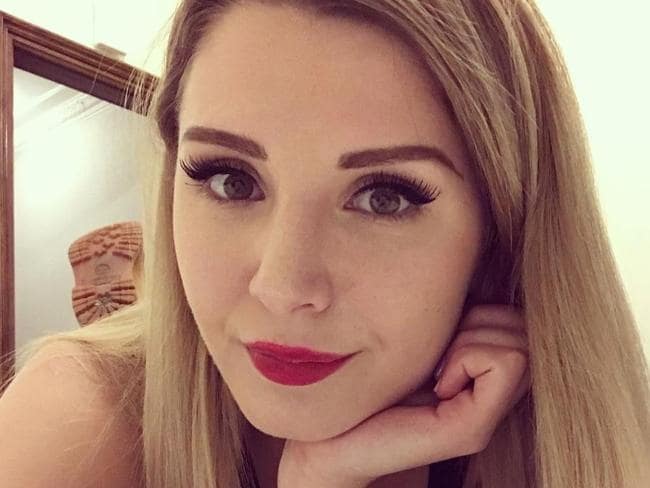 Lauren Southern Biography
| | |
| --- | --- |
| Name | Lauren Southern |
| Nickname | Lauren |
| Profession | Political Activist, YouTuber, Writer |
| Height | 5'6 or 168cm or 1.68m |
| Weight | 57 kg or 125 lbs |
| Body Measurements | 35-24-35 |
| Date of Birth | 16th July, 1995 (25 years old in 2020) |
| Zodiac | Cancer |
| Birthplace | Surrey, British Columbia |
| Hometown | Surrey, British Columbia |
| Residence | Toronto, Canada |
| Religion | Christianity |
| Nationality | Canadian |
| School | Name Not Known |
| College/University | University of the Fraser Valley |
| Educational Qualifications | College drop out |
| Father | Name Not Known |
| Mother | Name Not Known |
| Eye colour | Hazel |
| Hair colour | Blonde |
| Marital status | Married |
| Spouse | Name Not Known |
| Net Worth | $500 thousand (approx.) |
| Hobbies | Listening to music, reading |
Early life and Background
Lauren was born and brought up in Surrey, British Columbia. She did her early education from a private school and went to the University of the Fraser Valley to study political science. She eventually dropped out without even graduating because she didn't want to pay for the education she could get on her own. She gave the reason for dropping out as "it was a waste of money to pay for knowledge she could obtain on her own." She has kept the knowledge of her family unknown to the public.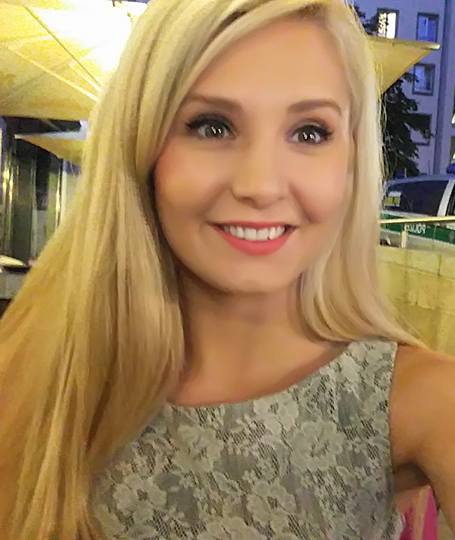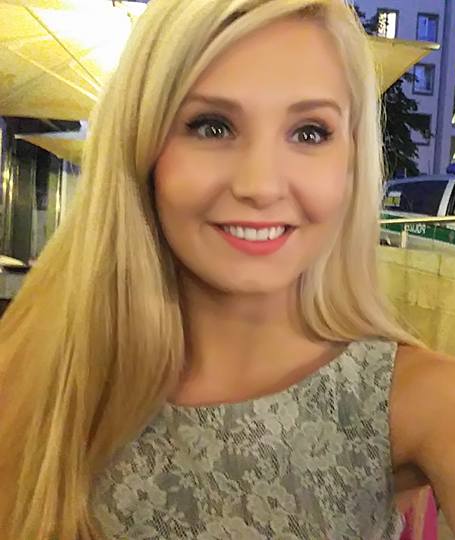 Quotes by the artist
It's a pleasure to land here and see Australia upholding its commitment to free speech and Western culture – something that may not be here for much longer if left-wing Australian politicians continue their pathological worship of multiculturalism
I think women need to empower themselves instead of asking for handouts.
Multiculturalism for any western country is a massive issue. The lack of integration, the increase of crime, violence, and mistrust in society, the segregation created due to mass immigration, these are only the beginning phases of something I fear will almost certainly get worse and violent.
I'm totally open to changing my beliefs. I could grow up to be a total communist. I could grow up to be a Neocon. I'm looking to have my views challenged. I'm looking to be corrected.
I don't know why legal immigration even exists anymore when I can just put on some bronzer, get on a dingy boat, and just show up at the beaches of Sicily with the Koran in my hand.
Racism is not the norm in mainstream Western culture or in its institutions: not even close to the norm.
I believe anyone who supports feminism is anti-woman even if they are not conscious of it. Feminism and "female empowerment" has led to a generation of the least happy women in history. They are lost and are being told that they are the EXACT same as men and should be able to compete at the same level in all fields of life. How sad to always fail at something you are supposed to be equal in. How sad to be led astray to never get married then hit a wall where you wish for nothing more than a family but cannot have it… simply because you bought into this false notion of feminism that promised happiness and fulfillment. The reality is women are biologically different and different things will make them happy.
I am not trying to sell the idea that I, as a 22-year-old, need to be married right now for the sake of traditionalism and not being a degenerate. … What is also just completely shocking to me is the utter lack of understanding of nuance and exceptions. People who ignore that there are exceptions to the rule are just as crazy as people who ignore that there's a rule in the first place.
Personal life
Lauren posted on Instagram announcing that she got married and gave birth to a baby boy while staying away from publicity. She posted a picture of this on 29th January 2020. She has also announced a desire to keep her family life private and does not open up much about her family details to the media.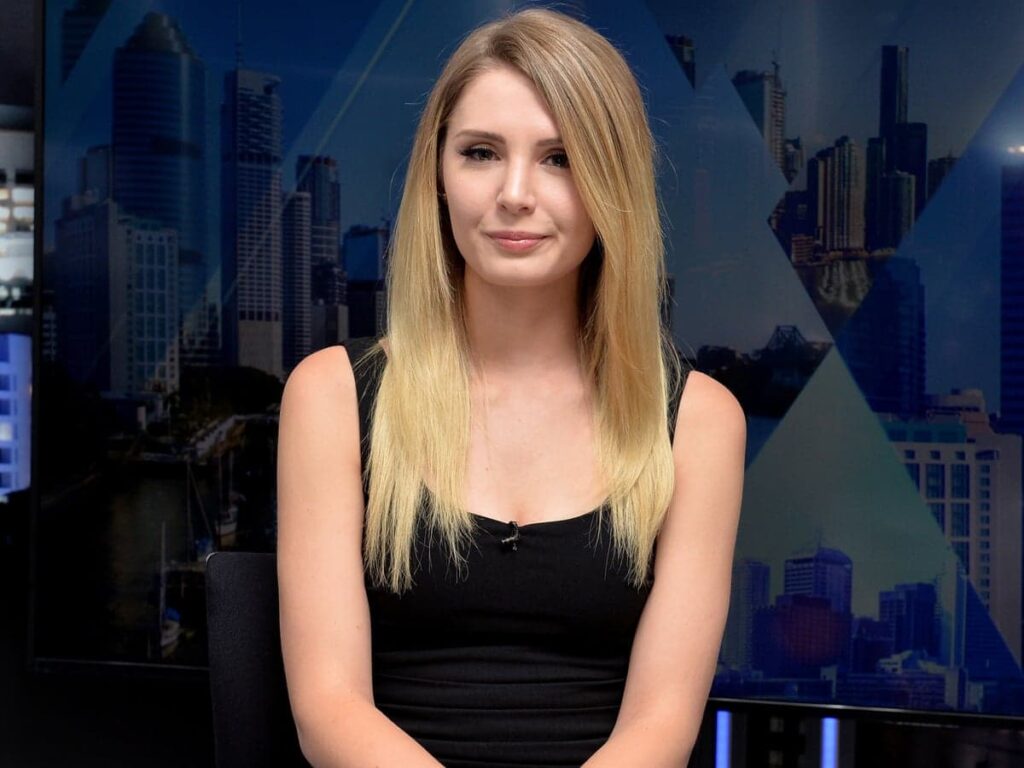 Personal favorites
| | |
| --- | --- |
| Youtuber | Logan Paul |
| Book | 1984 by George Orwell |
| Cuisine | Chinese |
| Colour | Black |
| Destination | New Zealand |
Career
Lauren Southern was a candidate representing the Libertarian Party in the district of Langley-Aldergrove in the 2015 Canadian Federal Election. She was removed from the election but was reinstated with the support of The Rebel Media and Breitbart News. She finished last, having a total of 535 votes which was 0.9% of the total votes. Lauren is also known for her promotion of the Great Replacement conspiracy theory. She released a YouTube video of the same name which gained more than 680,000 views. Lauren's Rebel TV cameraman was shoved at the SlutWalk in Vancouver and her protest sign "There Is No Rape Culture In The West" was torn up while reporting in June 2015. Another protestant poured urine over her head when she made statements about there being "only two genders". Lauren has written books like Barbarians: How Baby Boomers, Immigrants, and Islam Screwed my Generation, which she self-published in 2016 through CreateSpace. Barbarians became the number one bestselling book on Amazon in January 2017.
Lesser known Facts
Lauren has a pet hedgehog. 
She is a constant supporter of the American president Donald Trump.
She is anti-feminist, xenophobic, and islamophobic.
Her Facebook account was blocked after she criticized Facebook for its policies in 2016.
Lauren legally changed her gender to male in 2016.
Her book Barbarians was the number one bestselling book on Amazon.
She was barred from visiting the UK in 2018.